Spring 2022 ORC: Blue Boho Cottage Bedroom
This spring I'm going for my second One Room Challenge, and this time I'm challenging myself to build my own furniture and style my way around unwanted room features!
Happy spring everyone! Consider this my announcement that I'm back for round two of the One Room Challenge! For those of you who are unfamiliar, One Room Challenge is a design challenge where professional designers, hobbyist DIYers, and everyone in between comes together to finish updating a room in only 8 weeks. Last fall was my first time participating.
Recap: Last Season on Semiglobal Cottage ORC…
For my first ORC I threw myself head-first into conquering my fears of "messing up" our new house. I tore apart walls, ripped up carpets, installed new floors and light fixtures. In the end, my daring was rewarded with a colorful coffee shop inspired office, and a newfound confidence in myself – so much confidence that I'm coming back for round 2 this spring!
Stranger Things
However, since the end of the last challenge, there have been a lot of exciting developments for our family: we're planning a move to Taiwan for a year! We're going to be renting out our home with most of our furnishings to make it easier on ourselves. Even so, we're holding off on purchasing additional new items for our home. It's so disappointing to buy something brand new and not be around to enjoy it. I hope whoever lives in our home for the next year is gentle with all our belongings, but it would be a special kind of sting to buy, for example, my dream bed, only to have a stranger sleep in it for a year instead of me!
Clearly my dream bed will have to wait, but in the meantime, we do need a place to sleep.😬 Since we're not buying the ideal bed (yet!) I just want to get us – and our mattress – off the ground. I know whatever bed we get now will be our bed not only for the next few months, but most likely for several months when we return. We are STILL waiting for our couch, coffee table, and several other items SEVEN months after ordering them. I'm a relentless optimist, but I am under no delusions that I'll be able to get the furniture I want in the blink of an eye when we return from our year in Taiwan. In the meantime, I still want something nice, and I don't want to feel like I've wasted my money on the stand-in bedroom set when we finally do get an upgrade. So I came up with a largely impractical, wildly ambitious plan to source an interim bedroom set: roll up my sleeves and build it myself!
Sweet Dreams Are Made Of – Plywood?
Over the next 8 weeks, I'm going to be building an entire bedroom set based on the plans from Shara Woodshop Diaries. Is this the most time-efficient, practical use of time and money? Probably not. Building my own furniture isn't the only solution I could turn to, but it does help with another problem I'm facing. Despite the thrill of adventure, I'm a little sad to be moving to Taiwan for a year. Among countless other hesitations, I'm really going to miss my new tools! A major goal of mine was to spend this year getting comfortable with my power tools through a series of DIY projects in our new house. I'm hoping that building the furniture for my bedroom will help alleviate the sting of that dream deferred and give me a sense of accomplishment. Plus, when we upgrade our bedroom furniture down the road, I will have the option to re-use all the wood from the bedroom set for other projects.
Here are some pictures of the pieces I'll be making:
Avril Lavigne Has a Point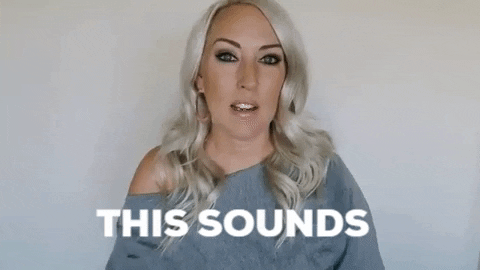 As if turning myself into a bonafide woodworker wasn't enough of a challenge, there are more complications to contend with. Last challenge, I really outdid myself on the walls. I ripped off chair moulding and painted one accent color wall, one closet wall mural, one faux industrial concrete wall, and a magnetic chalkboard wall that took me about 6 coats to pull off! I am so burnt out on walls that I'm not even painting the walls of our bedroom this time around. While a relief, this is also a little frustrating because the traditional colonial color scheme of this room is the absolute antithesis of my ethnically-ambiguous-scandi-boho™ style. Also, the medium pile wall-to-wall grey carpet – while very cozy on bare feet – isn't exactly inspiring to someone who really just wishes they lived in a treehouse. It's going to be a different type of challenge to leave in these features that I dislike and still achieve a vibe that feels authentic and personal to me.
As with the last challenge, a large part of the difficulty is going to be finding time to work on this room with a rambunctious and curious toddler around. Our son isn't in daycare and we don't have childcare or close by friends or relatives, so there will probably be a lot of late night DIY. If you want to follow the antics of a sleep-deprived mom using power tools at night, be sure to check my stories on Instagram between weekly posts here!
If you want to see more amazing room transformations over the next 8 weeks, be sure to check out the link up on ORC.